Companion is a cloud-based support, reporting and analytics tool.
Concierge Companion is an additional component of the Concierge room booking displays solution. Companion support software is provided free of charge for the first 12 months. Read more about our Companion overview and hosting considerations. Purchase extended Companion support through our authorised reseller, find your local provider. 
Companion makes it easier for you to track and better use your rooms, which improves your team's productivity. Companion completes your room booking management solution by providing several convenient functions.
The Companion website is accessible on any device that has an internet connection, conveniently access it on your smartphone, laptop or desktop. 
Companion Package Benefits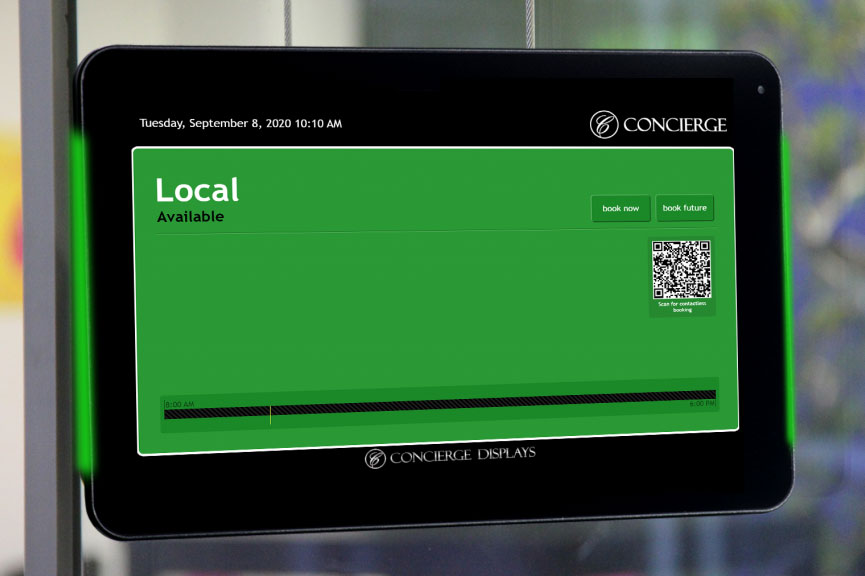 All Concierge products are covered with a 12 months warranty, free with purchase.
Concierge offers extended warranty for purchase for up to 3 years for devices and up to 5 years for companion cloud support. Extended service can be purchased from a Concierge authorised reseller.