When David Jones moved their head office from Sydney to Richmond in Melbourne, it offered the team an opportunity to streamline internal communications while seeking to improve collaborative space. 
The Melbourne David Jones office integrated Concierge Displays ACMG10 seamlessly with their Microsoft Exchange calendar. 64 Concierge Displays solutions consoles were integrated into their meeting room spaces throughout their two connected buildings with a combined floor space of 16,000 square metres. The David Jones and Country Road corporate office encompasses other brands in WHL's retail portfolio: Mimco, Trenery, Witchery and Politix.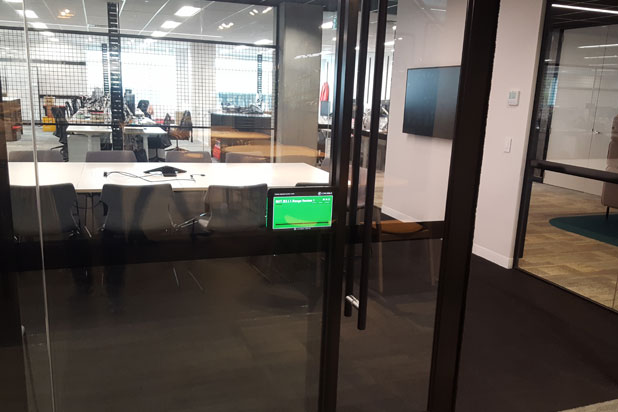 About David Jones:
David Jones is Australia's leading premium retailer. The iconic department store first opened its doors in 1838 with the mission to sell 'the best and most exclusive goods' and celebrated its 180th anniversary in 2018.