The Glasshouse and Holden Centre are situated in the iconic Melbourne & Olympic Parks precinct.
On the doorstep to Melbourne's CBD, both locations features our Concierge Displays room booking solutions, making it easier to manage the schedules of busy room booking spaces.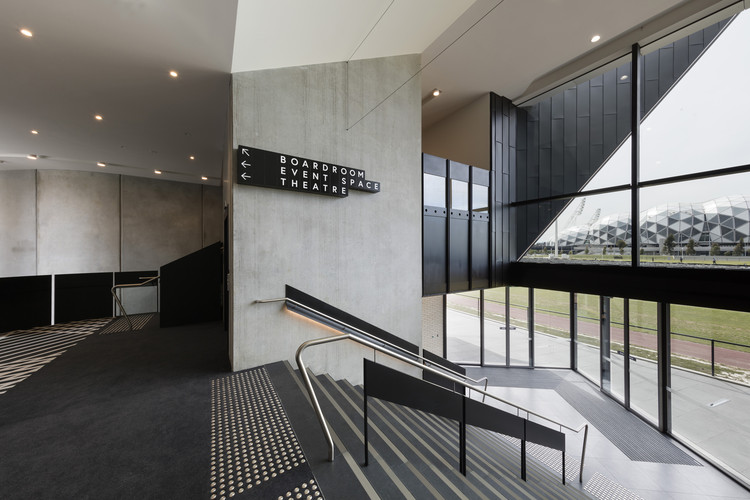 About the Glasshouse:
The Glasshouse is a contemporary building with multiple venues to hold any kind of event.

About Collingwood Holden Centre:
The Holden Centre serves as a centre of excellence for professional organisations and elite athletes. The venue was originally built to host the 1956 Melbourne Olympic Games' swimming, diving and water polo competitions. The Holden Centre as it is now known, has fulfilled a variety of purposes and is now the training and administration base of the Collingwood Magpies football and netball clubs.